The Entrée Category Winner Is…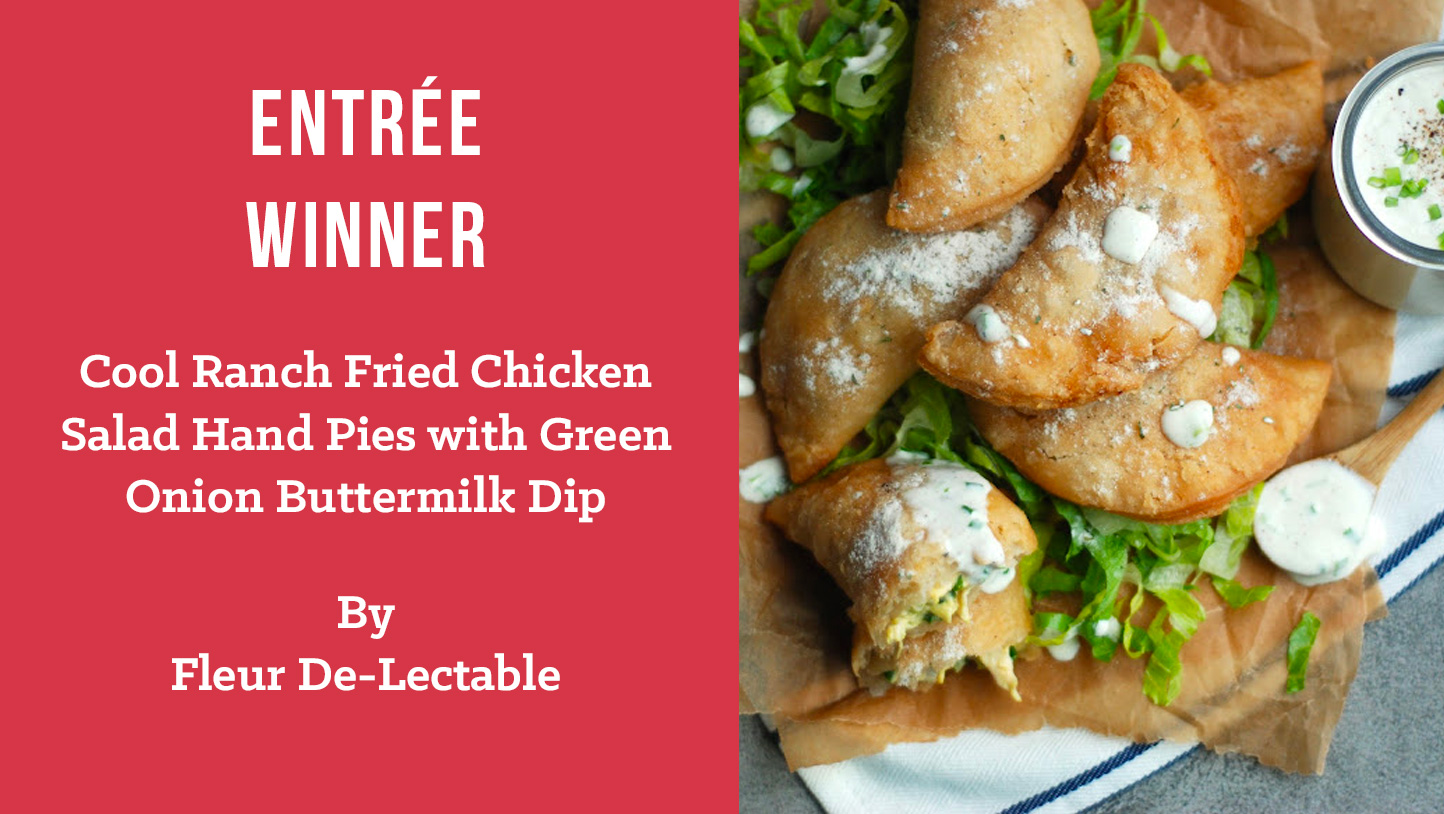 Cool Ranch Fried Chicken Salad Hand Pies with Green Onion Buttermilk Dip by FleurDeLectable
Bright and flavorful, this recipe by Lauren of  FleurDe-Lectable  is downright delicious.  The combination of herbed chicken salad, crispy pie crust, and tangy, peppery buttermilk dip is a winning combination in our books!
Congratulations Lauren at FleurDe-Lectable!
Click Here for the Recipe (or scroll down the page)
Cool Ranch Fried Chicken Salad Hand Pies with Green Onion Buttermilk Dip 
Yields: 12 Hand Pies   |  Prep Time: 1.25 hours  |  Cook Time:  20 minutes
Entree Category Winning Recipe brought to us by Fleur De-Lectable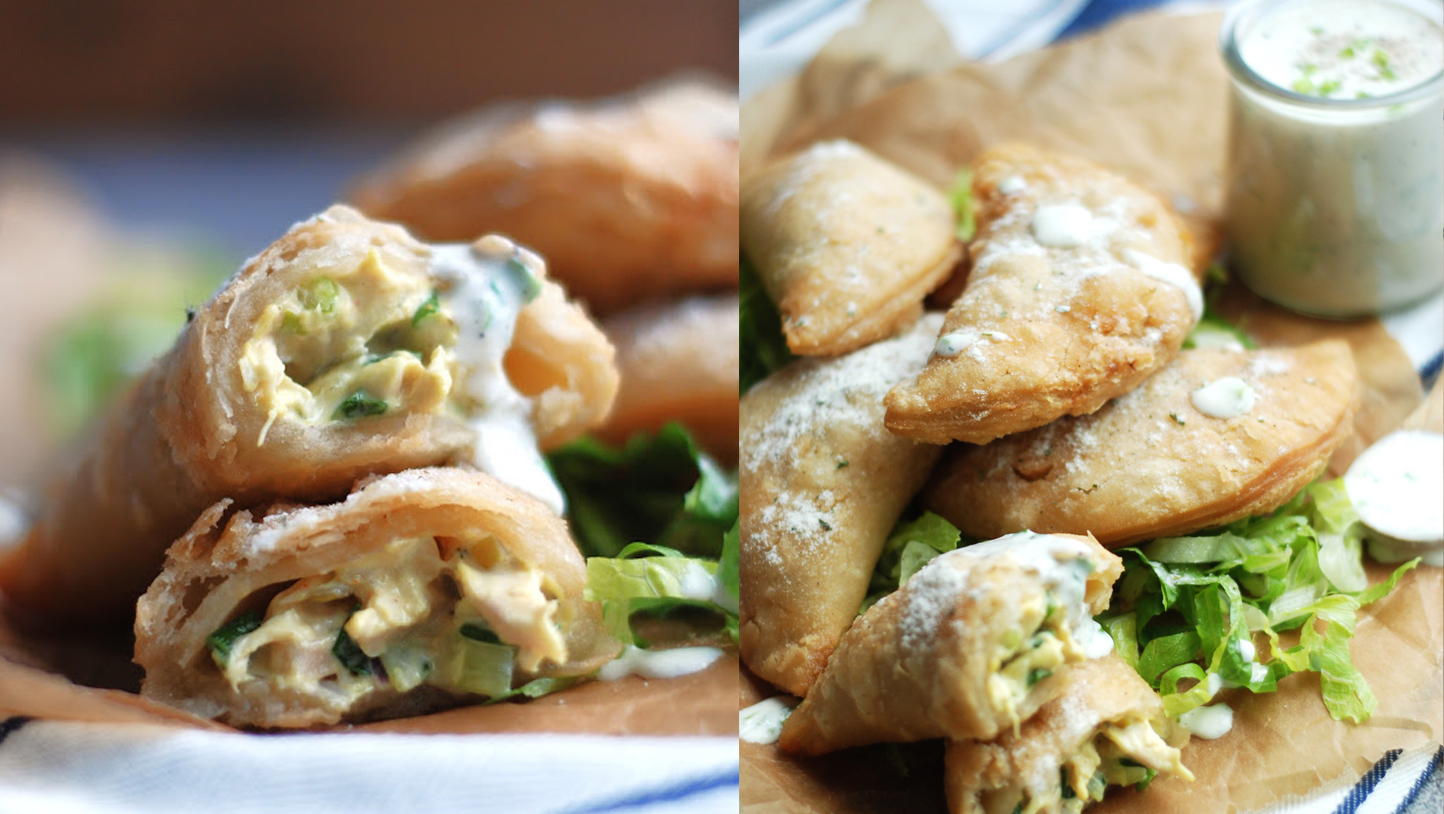 Ingredients
1 cup prepared chicken salad
½ cup mayonnaise
½ cup thinly sliced green onions
¼ cup buttermilk
¾ teaspoon freshly ground coarse black pepper
½ teaspoon garlic salt
6 cups vegetable oil for frying
1 Tablespoon ranch seasoning
4 cups finely shaved romaine lettuce
Instructions
Allow pie crusts to come to room temperature and roll into 10-inch circles with a lightly floured rolling pin. Using a 5-inch round cookie cutter, cut out 12 circles, re-rolling crust scraps as necessary.
Place one heaping Tablespoon of chicken salad in the middle of each circle and brush the edges with water to moisten. Carefully pinch the edges of each filled circle closed, working carefully to avoid the dough ripping.
Place the pies on a cookie sheet lined with parchment and place in the freezer for 1 hour.
While the pies are chilling, whisk together the mayonnaise, green onions, buttermilk, pepper, and garlic salt until well mixed.
Heat the oil in a large, deep sided skillet to 375° fitted with a candy thermometer. Fry the pies in batches, for about 4 minutes, or until golden brown. Transfer the pies to a cookie sheet lined with a cooling rack and sprinkle with the ranch seasoning while still hot.
Serve pies on a bed of lettuce with buttermilk dip.