Manufacturing only the highest quality products is our mantra. From pies to shells to dough sheets and glazes, we stand behind our product that continually exceeds the expectations of our customers. Combine this with 70 years of experience and a customer first attitude, for an outstanding experience.
Download Our Purchasing Guide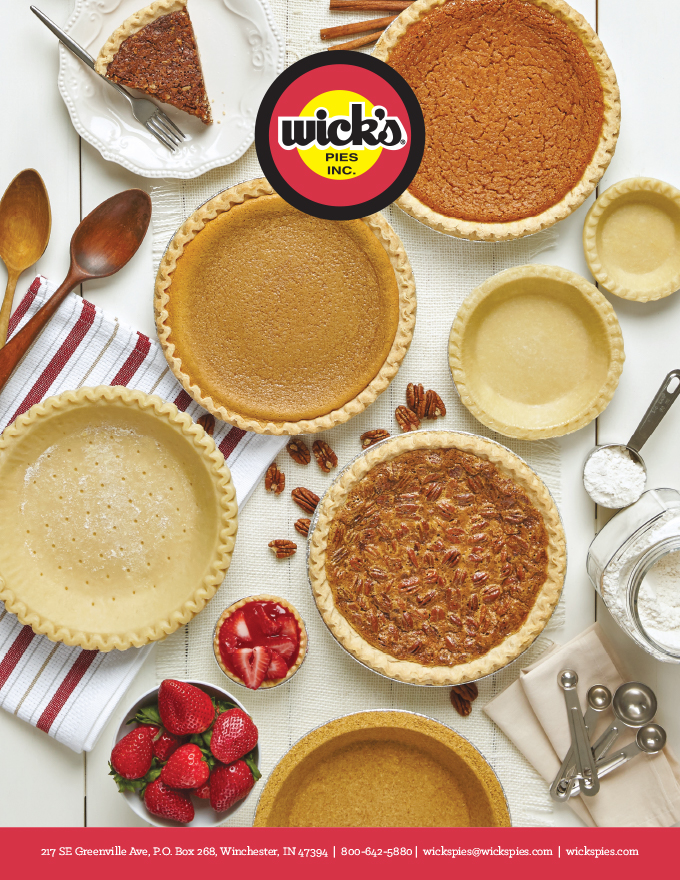 View our Wholesale Purchasing Guide
Try The Pie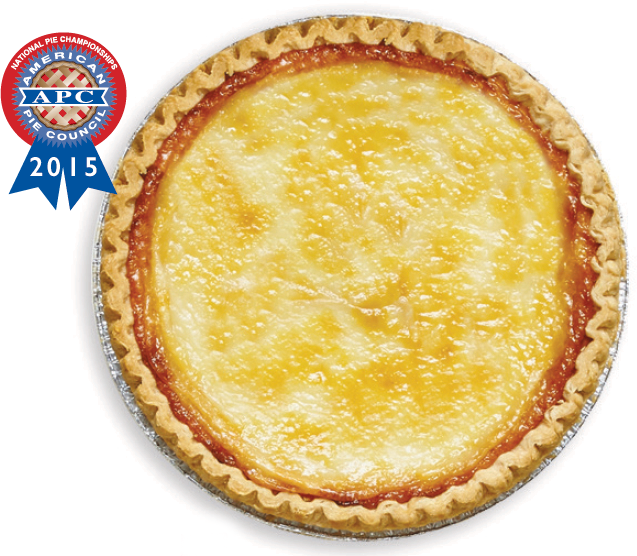 Sugar Cream
The pie that started it all
An original farmhouse recipe, this pie contains only the finest ingredients including cream, sugar, and nutmeg. When the eggs were sold out on the farm, they were omitted from the pie. And so, we make them this way today. Wick built his business on Sugar Cream pie over 70 years ago, and we continue to be the only manufacturer of this flavor. And YES, it's also the Indiana state pie! Similar in taste to crème brûlée, the Sugar Cream pie is lightly sweet, smooth like a custard, and sure to be a family favorite.
Pie Shells & Dough
"You can't make a great pie without a great pie shell!" Our time tested recipe is created with just 5 flavorful ingredients. Simple, yet perfect in every way, and great for use in both savory and sweet pies. Ours has flavor! We offer both a lard and vegetable shortening with one of the first Non-Trans Fat per serving Veg Shells in our industry.  Sizes: 3" to 10" Shells (each with its own pan) 6" circles, 10" Dough Sheets, and 8.5×11" Cobbler tops (square)
Glaze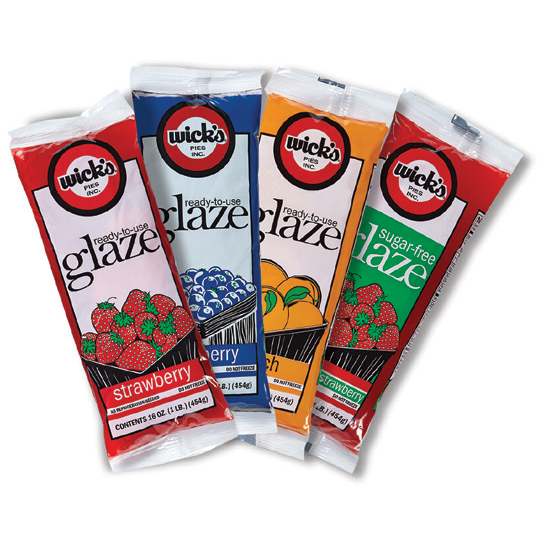 And don't forget the filling — our glazes are the perfect start to your fresh fruit pies with their sweet, bold flavors.
Glaze flavors include:
Strawberry
Blueberry
Peach
Sugar-Free Strawberry
Contact us with questions or to request more information at: wickspies@wickspies.com.