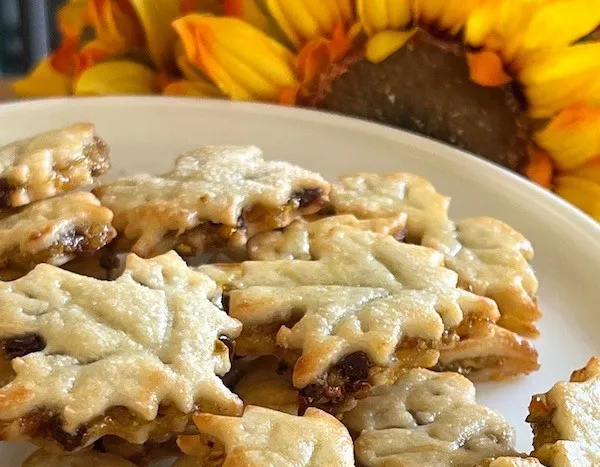 These little cookies are an easy-to-make, easy-to-eat treat that comes together in a snap (and are oh-so-good with a cup of hot tea on a cool fall day).  Our test kitchen also loved the combination of salty pistachios and sweet marmalade.  If you have any extra pie dough, this is certainly a great way to use it up!
This autumn-inspired recipe comes to us from Kim  of The Prize of Cooking ; she used Wick's 9″ dough circles, but you can also use Wick's 9″ unbaked pie shells and simply thaw and roll flat.
Kim was the winner of our Blogger Recipe Challenge Breakfast Category.  See her award-winning recipe here!
Kim is renowned food competitor, along with a wife, mother, and follower of Christ. Thanks for sharing your recipe, Kim; we can't wait to see where you compete next!
Ingredients
Yields: approximately 25 cookies   |  Prep Time: 15 minutes  |  Cook Time: 9 minutes
2 (9-inch) Wick's pie dough circle, thaw 10 minutes before using

1/2 cup orange marmalade
1/3 cup chopped pistachio nuts, (roasted and lightly salted)
1/4 cup mini chocolate chips
1 egg, beaten
1 tbs. sugar
Instructions
Heat oven to 425 degrees.
Line a baking sheet with parchment paper.
On a nonstick rolling mat, place each pie crust and roll to 11 inches. This helps thin the crust for two layers.
Warm the marmalade in the microwave for 30 seconds. Spread over the bottom crust. Sprinkle the chopped pistachio nuts and mini chocolate chips over the marmalade.
Carefully place the top crust over the bottom crust and gently press a rolling pin over the two crusts to remove any air pockets.
Brush with the beaten egg and cut into shapes. Transfer to the parchment paper on the baking sheet and sprinkle with the sugar.
Bake 8-9 minutes or until golden brown. Allow to cool on the pan for 2 minutes then remove to a cooling rack.
Sweet marmalade with salty pistachios and mini chocolate chips are sandwiched between two pie dough circles and pressed into fall shapes.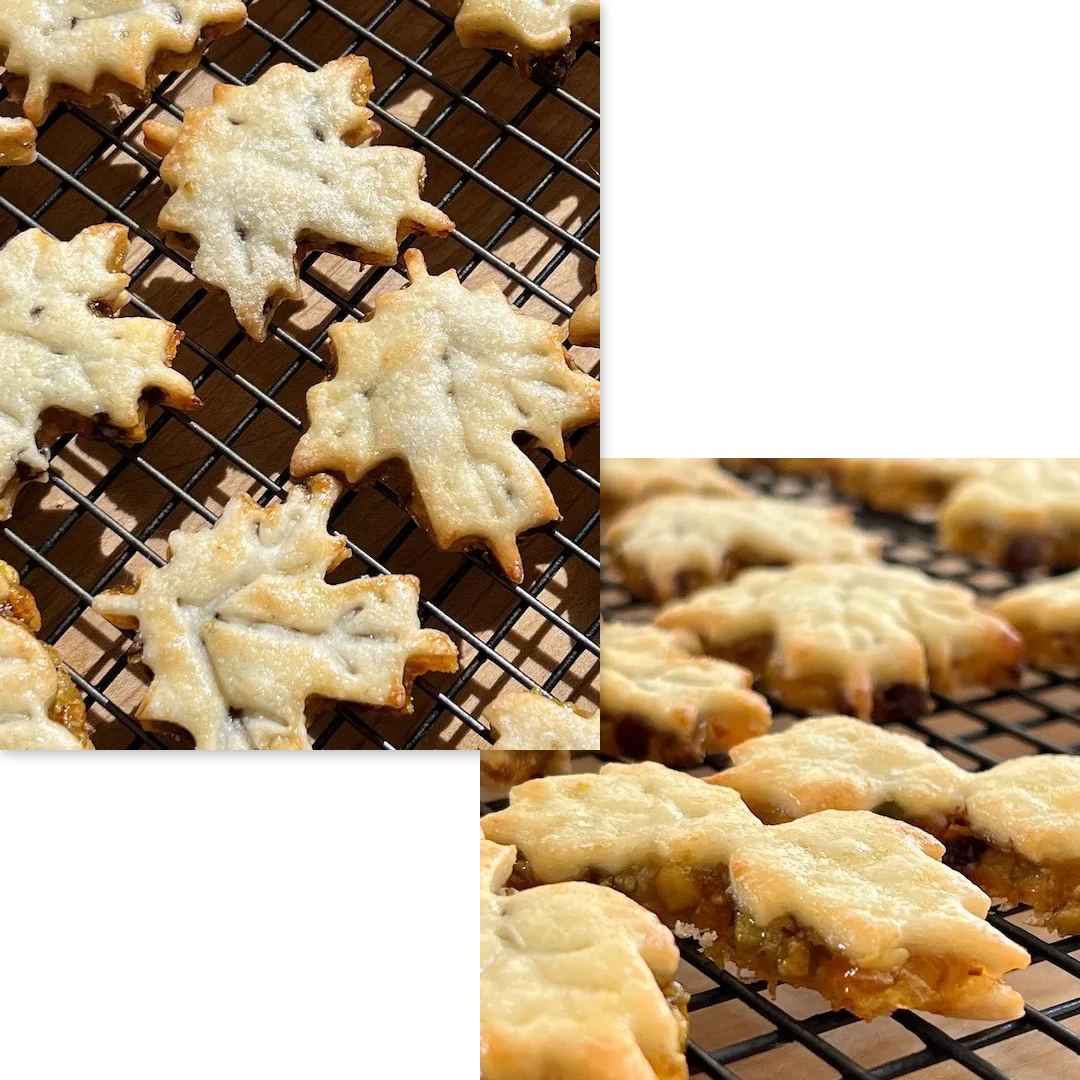 How do you like to use Wick's products in your recipes?
Tag us in your photos, posts, and stories: @wickspies
Be sure to visit Kim's blog for more amazing food inspo: The Prize of Cooking
---
Have you ordered your holiday pies yet? It's never too early!  
Why not bring them a pie?  
Visit our store to purchase the easiest teacher gift every: Goldbelly.com/wicks-pies.