Valentine's Day is sweeter with Pie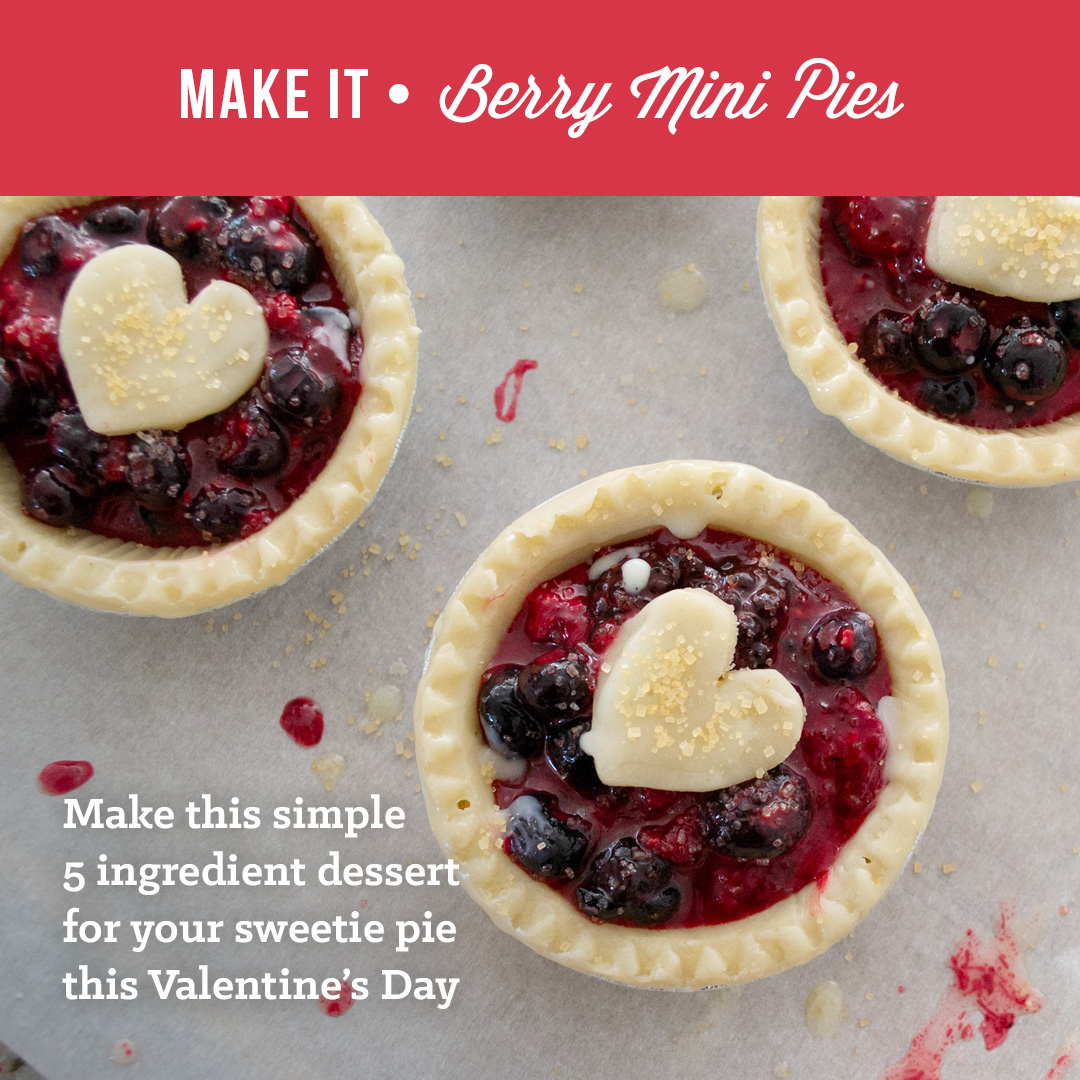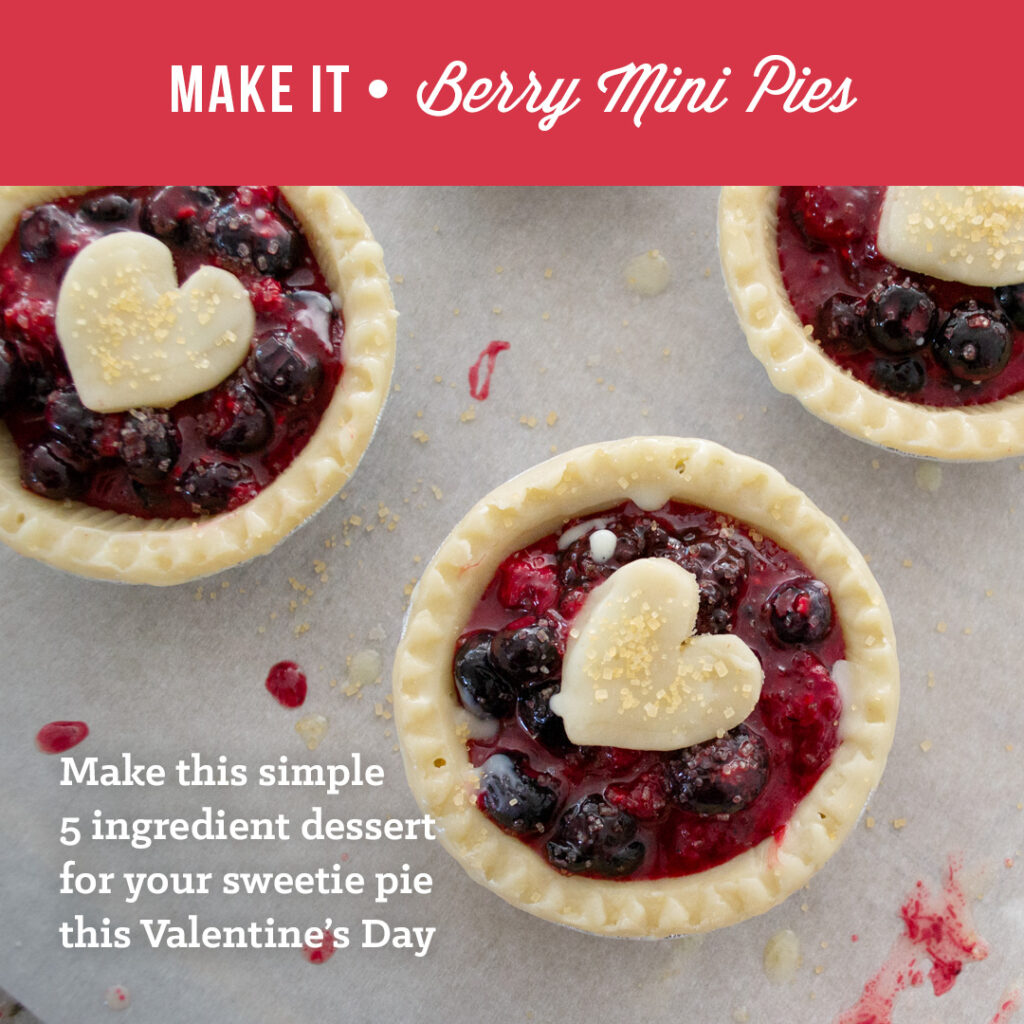 If you are short on ideas for making Valentine's Day extra special this year, look no further!  We've got a super-simple 5 ingredient recipe that anyone can make and tastes oh-so-berry good.

This recipe uses Wick's 3″ pie shells, which are available for sale at Mrs. Wick's Bakery & Cafe in Winchester, Indiana.  Can't make it to our Winchester location?  You can substitute our 9″ unbaked shells and cut them down to size.  You can find these in the frozen section of your local grocery store.
5-Ingredient Berry Mini Pies
Ingredients
6 – 3″ mini pie shells (available at Mrs. Wick's) or 2 Wick's 9″ raw pie shells
2 cups mixed berries (fresh or frozen)
2 tbsp corn starch
2 tbsp berry jam or preserve
2 tbsp melted butter (optional)
2 tbsp sugar (for dusting, optional)
Instructions
Preheat oven to 375.
Pull apart 5 of your Wick's 3″ shells and place those 5 on a parchment-lined cookie sheet.  Can't get Mrs. Wick's for the mini shells?  You can use  our Wick's standard 9″ raw shells – simply pop the shells out of their pie pan, lay them on your counter to flatten (roll slightly), then cut them into circles that fit your ramekin size.
In a mixing bowl, combine the berries, cornstarch, and jam in a bowl.  Let it meld for 15 minutes in the fridge.  After the 15 minutes, drain off the excess liquid from the berry mixture.
With the last remaining pie shell, remove from pie pan and flatten it on the counter.  Cut 3 heart shapes, then re-roll the dough flat and cut 2 more heart shapes out of the remaining dough.
Spoon the berry mixture amongst your 5 mini pie shells,  then place one heart-shaped dough piece on top of each mini pie.  Brush with crusts with melted butter and a dusting of sugar (this step is optional!)
Bake at 375 for 35-45 minutes or until the crust is golden and filling is bubbling.  Let completely cool before serving.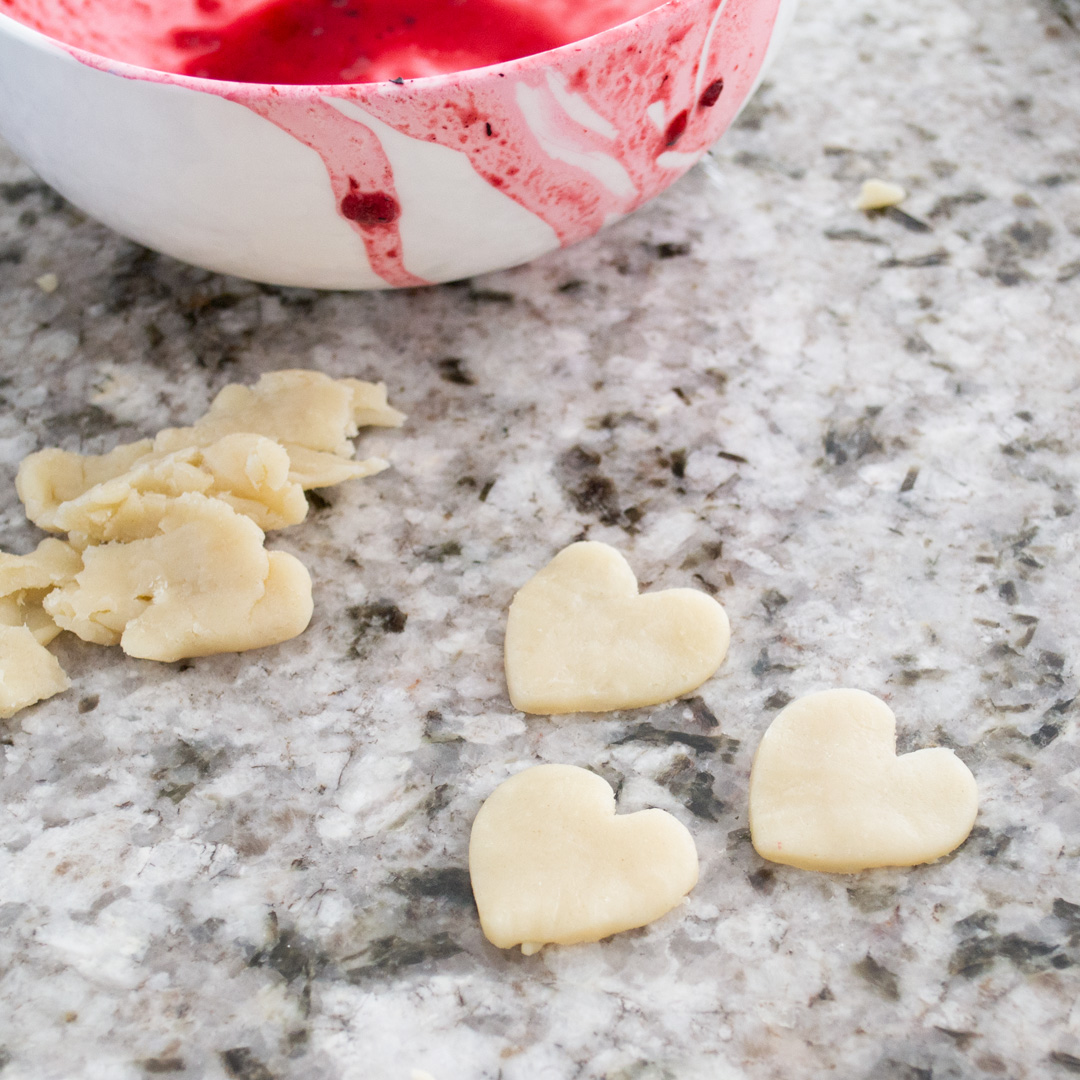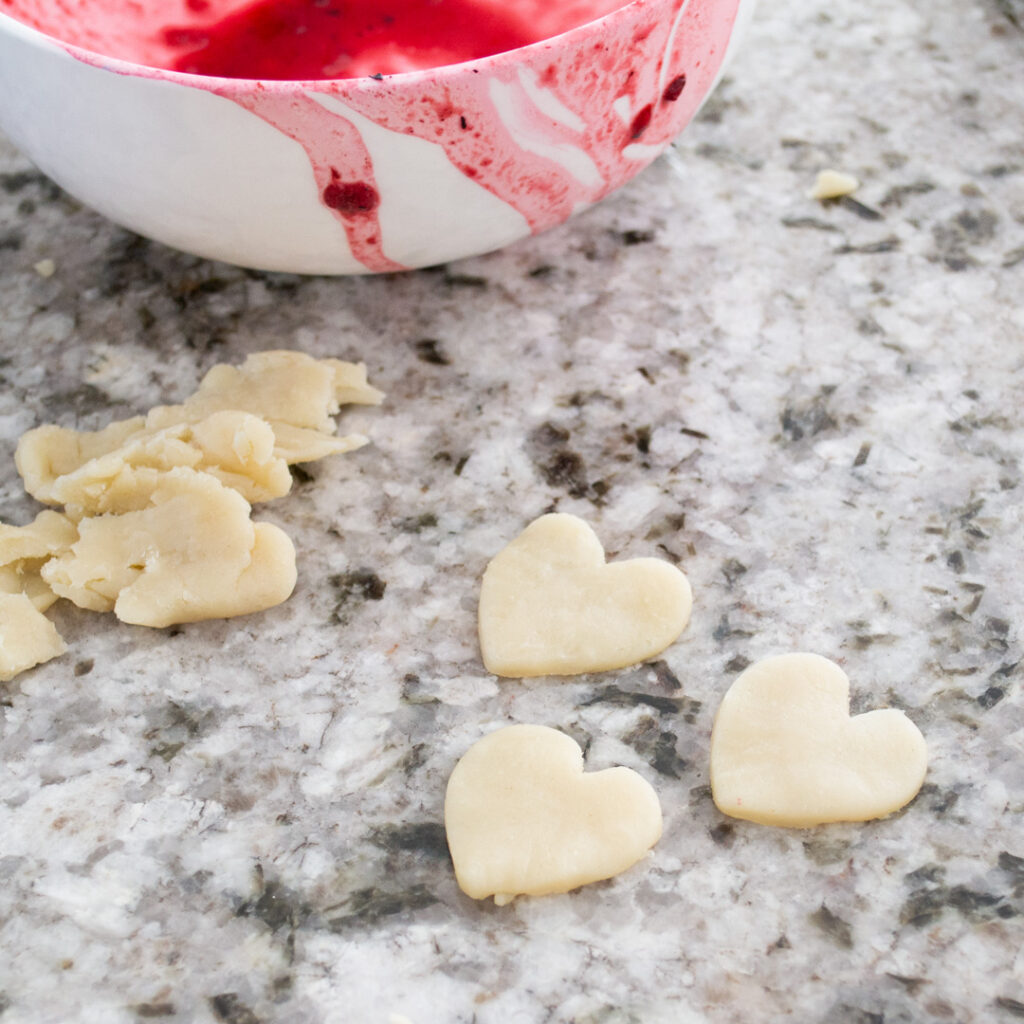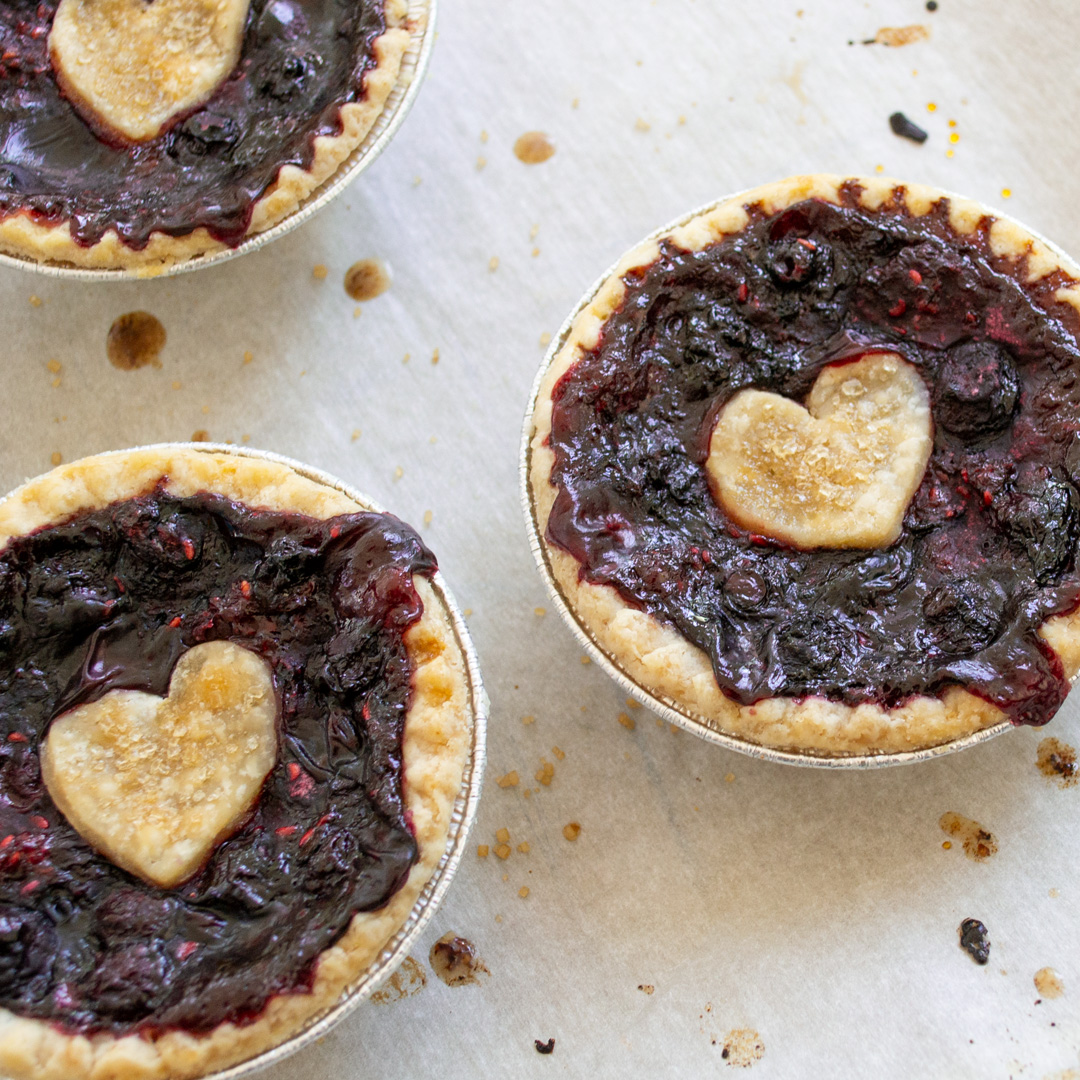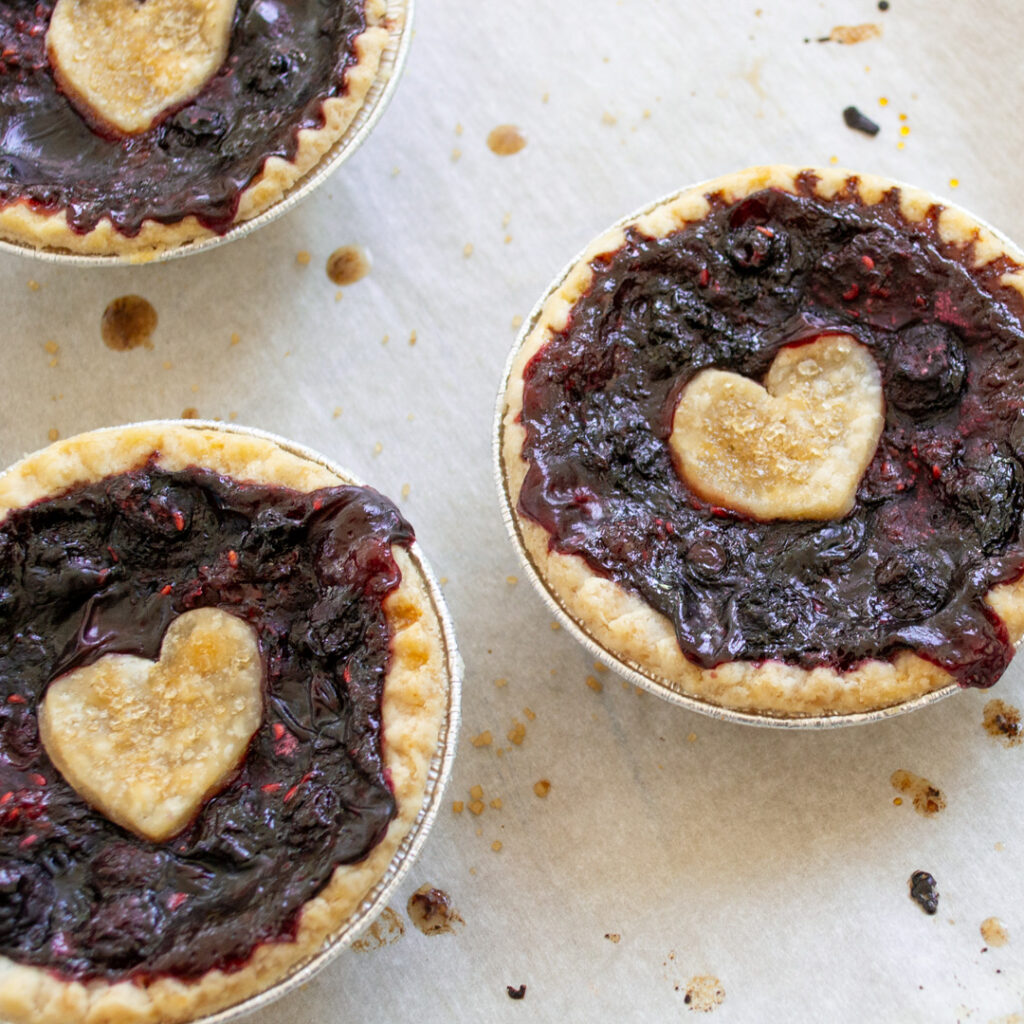 Short on time this Valentine's Day?  Leave the making and baking to us.  Order that special-someone a Wick's pie online and have it delivered right to their doorstep.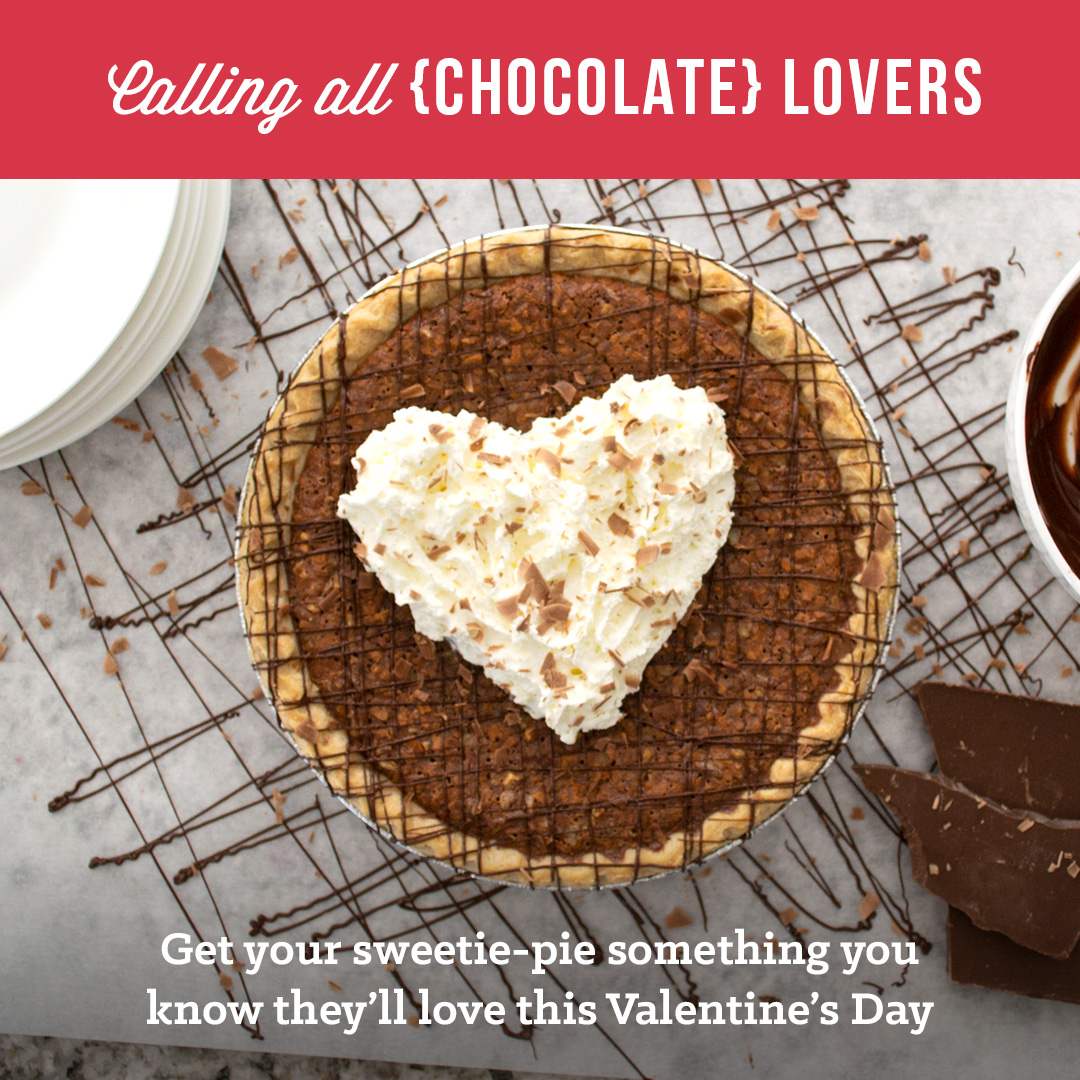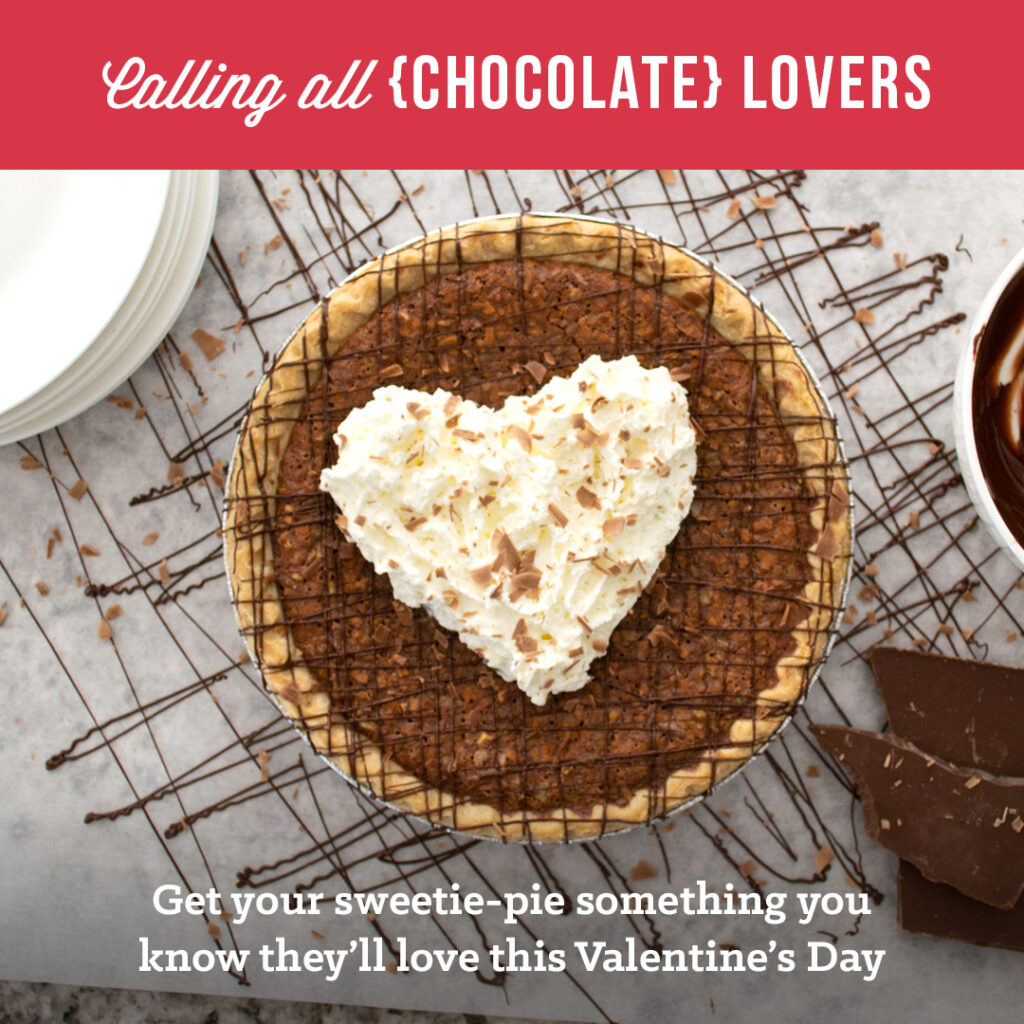 Order online at: