National Pie Day at Mrs. Wick's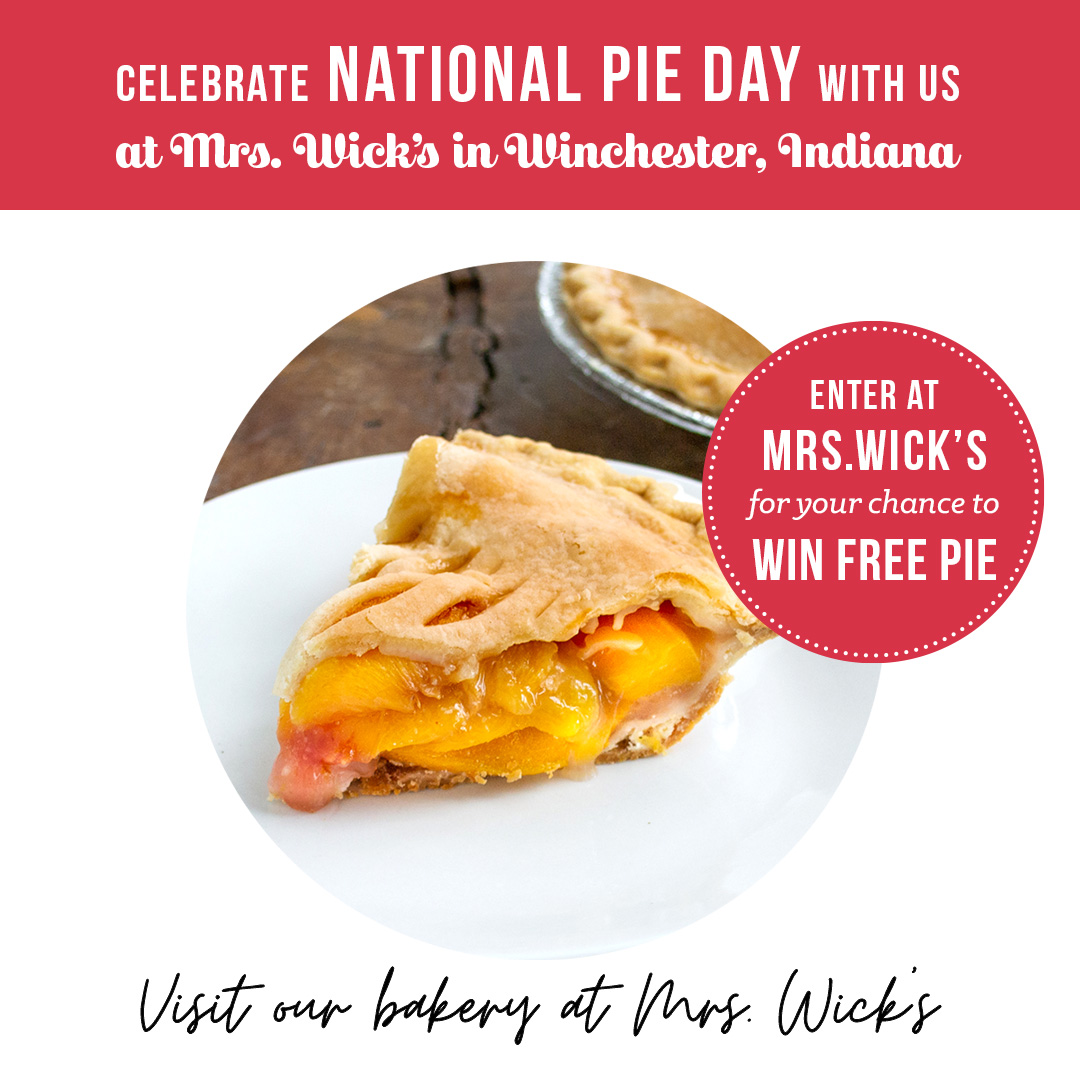 That's right, National Pie Day is right around the corner!  Come on out to Mrs. Wick's Pie Shop this Saturday and join in the festivities!  We'll have a Kids Coloring Contest, Pie Specials, and you can enter to WIN FREE PIE for a year.    Our restaurant is located in Winchester, Indiana (a stone's throw from Muncie and Richmond) and is part of the Hoosier Pie Trail.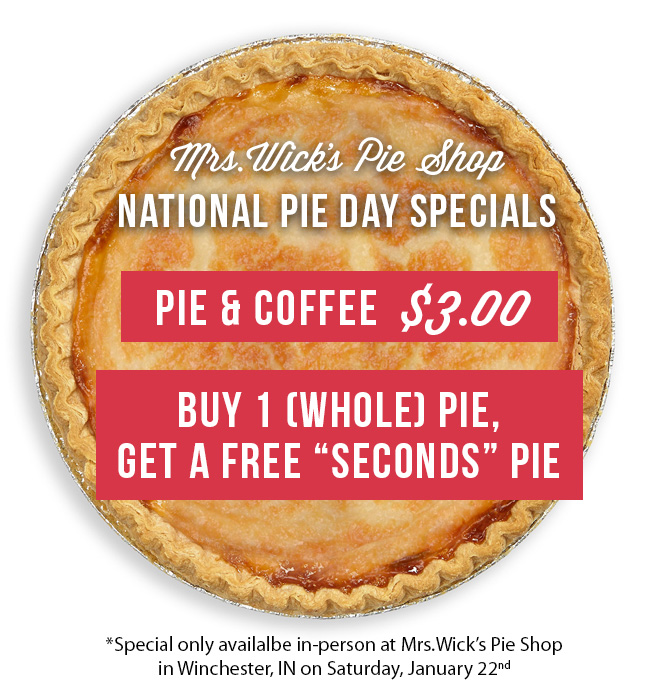 We've also partnered with the Indiana Foodways Alliance to participate in the 'Pie Day to Pi Day' promotion, starting on National Jan. 23 (National Pie Day) and running through the month of February (National Pie Month) to Mar. 14 (Pi Day).
It's easy: simply sign up for your Indiana Culinary Trails Passport (for free) and check in to two restaurants on the Hoosier Pie Trail from 'Pie Day-to-Pi Day' to earn a custom Pie-oneer T-shirt from our restaurant.  One of those participants will win pie for a year (one per month) from Mrs. Wick's Pie Shop as well as a VIP tour of our Winchester factory.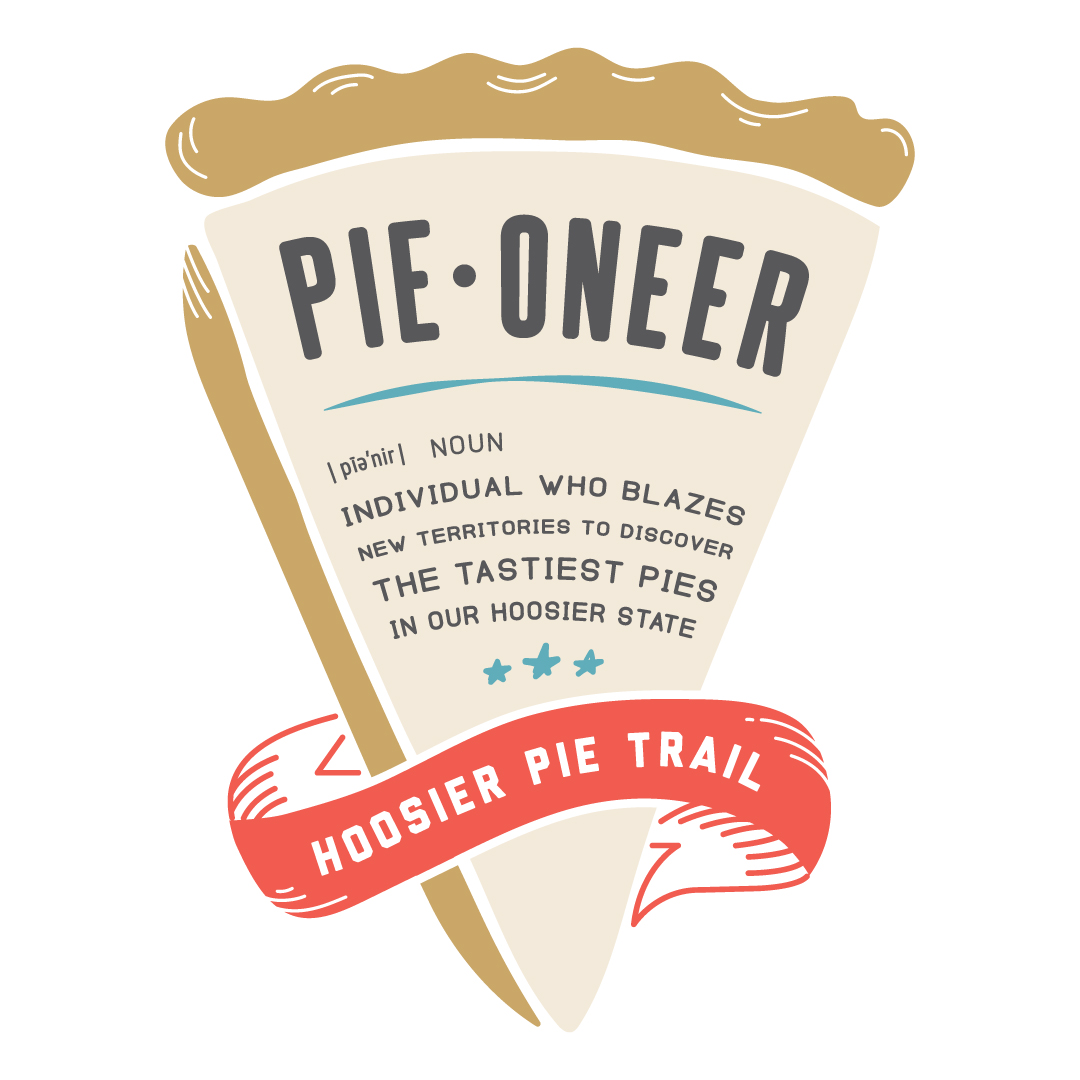 Pies, Passports, good People, and much more!  Come on out, we'll see you in Winchester this weekend!
100 N Cherry St, Winchester, IN 47394
Open: M-F 6:00am – 6:00pm | Sat 6:00am – 2:00pm