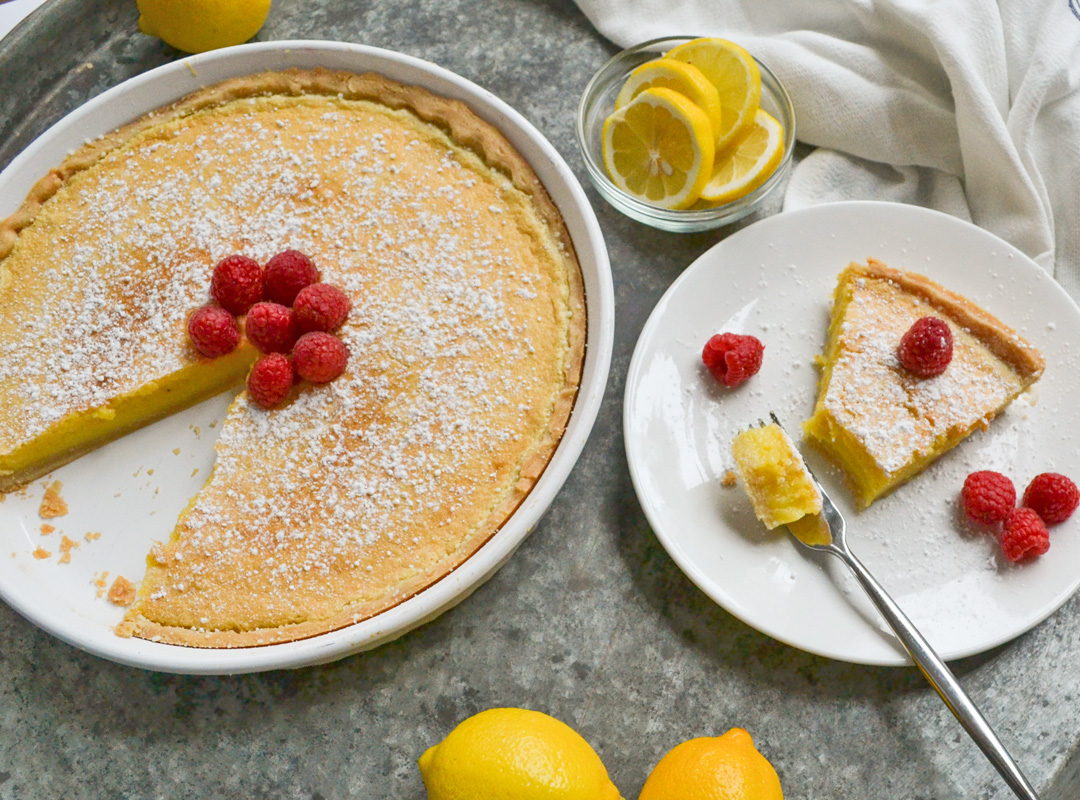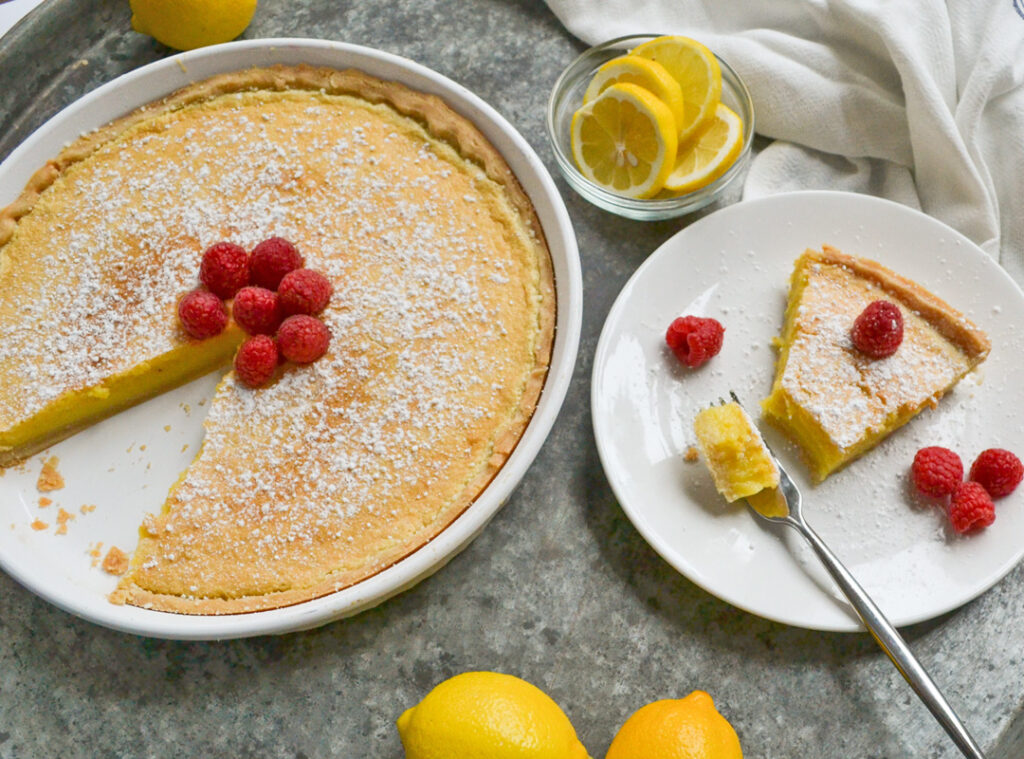 Nothing says summer quite like a fresh lemon pie – and we have the easiest recipe yet!
Pop a whole lemon into the blender along with some eggs, sugar, butter, and vanilla. Blend it together until smooth, then pour the filling into a Wick's pie shell and bake.  Now THAT is easy-peasy-lemon-squeezy.


Ingredients
4 eggs
1/2 cup butter, melted
1 whole lemon (large) or 2 small lemons
1 1/4 cup sugar
splash of vanilla
1 Wick's Raw Pie Shell
Powdered Sugar and berries for garnish
Instructions
Preheat oven to 350.
Poke the Wick's Pie Shell with a fork a few times and pop it in the oven for 10 minutes while the oven is reaching it's final temperature.
Meanwhile, cut lemon and remove the seeds (to the best of your ability).  Put the whole lemon, rind and all, in the blender along with the butter, sugar, and vanilla.  Blend until smooth.
Remove Wick's Pie Shell from the oven and pour in the lemon filling.  Place pie back in the oven for 35-40 minutes until set.
Let cool in the fridge for 2 hours.  Garnish the pie with a dusting of powdered sugar and some berries. A dollop of whipped cream is always a good idea, too!
Recipe is adapted from APinchofYum.com